LifeNews.com Pro-Life News ReportThursday, November 15, 2018
Having problems reading this email? To read the news, visit LifeNews.com.
Top Stories
• Ohio House Passes Bill to Ban All Abortions After an Unborn Baby's Heartbeat Begins
• Kamala Harris Lied Abut Brett Kavanaugh, Now She Says Politics Needs "More Truth"
• New Planned Parenthood Defends Killing Babies: "Abortion is Health Care"
• Abortion Activists Call White Governor Racist Because He's Upset Black Babies Are Aborted
More Pro-Life News
• Bill Gates Will Spend $18 Million Pushing Population Control on Africa
• After Trashing Brett Kavanaugh, CNN, MSNBC Downplay Michael Avenatti's Domestic Violence Arrest
• Florida Democrats Illegally Asked Voters to Alter Their Ballots to Steal the Vote From Pro-Life Candidates
• WATCH: Even Democrats Don't Want Pro-Abortion Hillary Clinton to Run in 2020
• Scroll Down for Several More Pro-Life News Stories

(c) Anthony Zubac
November 15, 2018
St. Albert the Great

Dear Family of Mary!
"...Witness the love which
never ends because it comes from the Heavenly Father who is eternal and
who offers eternity to all of my children. The spirit of my Son will be
alongside you." (November 2, 2018)


Our Lady tells us that there is a love that will never end. It is a
love that cannot be canceled or changed by anything we do. It is a love
that will never change. God loves us with His immeasurable love,
forever. His love is immutable. This means that even if we choose not to
love God in return and to live only for ourselves, it will not change
God's love for us. God's love never ends.

God's love offers
eternal life to all His children. God waits for us to choose to desire
eternal life with Him, ask for forgiveness of our sins, beg Him for
mercy, and trust that His love is mercy for us. God loves us this much.


Our Lady tells us to witness this great love which never ends to all
those who do not yet know of it. She sees so many of her children living
with no knowledge of this love and even no knowledge of eternal life.
They are in great danger. And so, accompanied by Jesus' Spirit, we are
called to witness to it with our lives.

Our Mother has
mentioned eternity many times in her messages. She brings it up because
she knows how easy it is for us to lose track of it. Our temporal life
can seem so demanding, so involved, that we forget to look up and look
forward. We are heading toward eternity at a frightening rate ourselves.
Why do we not live with eternity as our future?

In fact, to
live without a deep belief in our personal eternal life creates a
terrible sorrow, fear, and disconnect. Those who do not believe in life
after death are prone to live only for earthly power, wealth, pleasure,
or worse, to live for evil. They have lost their way, because our souls
are really on a journey to eternity, whether we believe it or not. Life
without an eternal perspective is a life of loneliness, despair, and
darkness. We do not want anyone to live in such a terrible state.

God's love desires that they realize the truth, that they will live forever, and that His love awaits them for eternity.

In the Catechism of the Catholic Church, this reality is affirmed and presented:
Part One - The Profession of Faith, Section Two, Chapter Three, Article 12 "I believe in life everlasting" Paragraph 1020:
1020
The Christian who
unites his own death to that of Jesus views it as a step towards him and
an entrance into everlasting life. When the Church for the last time
speaks Christ's words of pardon and absolution over the dying Christian,
seals him for the last time with a strengthening anointing, and gives
him Christ in viaticum as nourishment for the journey, she speaks with
gentle assurance:
Go forth, Christian soul, from this world
in the name of God the almighty Father,
who created you,
in the name of Jesus Christ, the Son of the living God,
who suffered for you,
in the name of the Holy Spirit,
who was poured out upon you.
Go forth, faithful Christian!

May you live in peace this day,
may your home be with God in Zion,
with Mary, the virgin Mother of God,
with Joseph, and all the angels and saints.

May you return to [your Creator]
who formed you from the dust of the earth.
May holy Mary, the angels, and all the saints
come to meet you as you go forth from this life. .
May you see your Redeemer face to face. (OCF, Prayer of Commendation)
During
this month of November, the Church urges us to think on our eternal
future, not to frighten us but to point us in the right direction and
give us tools to find the way home. She wants us to live with eternity
in our field of vision, daily. And we need to share that beautiful
future with our brothers and sisters, as a gift of hope and
encouragement. God's love will never end and it will never change for
us, it will always be "yes"!

In Jesus, Mary and Joseph!
Cathy Nolan
© Mary TV 2018
"Medjugorje is the spiritual center of the world."
Saint John Paul II
Be connected!
www.marytv.tv

LifeNews.com Pro-Life News Report
Wednesday, November 14, 2018
Having problems reading this email? To read the news, visit LifeNews.com.
Top Stories
• Lawyer For Woman Who Falsely Accused Brett Kavanaugh is Arrested for Domestic Violence
• House Democrats May Pass Legislation Trying to Force Hobby Lobby to Fund Abortions
• House Republicans Elect Pro-Life Kevin McCarthy as Leader and Steve Scalise as Whip
• Abortion Activists Will Host "Shout Your Abortion" Party to Celebrate Their Abortions
More Pro-Life News
• New Planned Parenthood President Leana Wen Caught Lying 5 Times on Day 1 of Her New Job
• Pro-Abortion Nancy Pelosi Starts "Charm Offensive" to Persuade Democrats to Back Her as Speaker
• Democrats Support Abortion Activists Joe Biden and Bernie Sanders for President in 2020
• 56% of Democrats Don't Want Pro-Abortion Nancy Pelosi as House Speaker
• Scroll Down for Several More Pro-Life News Stories

(c) Anthony Zubac
November 14, 2018

Dear Family of Mary!
"...Therefore,
apostles of my love, do not be afraid to witness the truth. Witness it
with enthusiasm, with works, with love, with your sacrifice, and, above
all, in humility. Witness the truth to all those who have not come to
know my Son. I will be alongside you. I will encourage you..." (November 2, 2018)
Here is one of Our Lady's children who witnessed to the truth without
fear, but with enthusiasm, works, love, sacrifice and humility! We do
well to listen to his witness:
But
Peter, standing with the eleven, lifted up his voice and addressed
them, "Men of Judea and all who dwell in Jerusalem, let this be known to
you, and give ear to my words. For these men are not drunk, as you
suppose, since it is only the third hour of the day; but this is what
was spoken by the prophet Joel:
`And in the last days it shall be, God declares,
that I will pour out my Spirit upon all flesh,
and your sons and your daughters shall prophesy,
and your young men shall see visions,
and your old men shall dream dreams;
yea, and on my menservants and my maidservants in those days
I will pour out my Spirit; and they shall prophesy.
And I will show wonders in the heaven above
and signs on the earth beneath,
blood, and fire, and vapor of smoke;
the sun shall be turned into darkness
and the moon into blood,
before the day of the Lord comes,
the great and manifest day.
And it shall be that whoever calls on the name of the Lord shall
be saved.'

"Men of Israel, hear these words: Jesus
of Nazareth, a man attested to you by God with mighty works and wonders
and signs which God did through him in your midst, as you yourselves
know - this Jesus, delivered up according to the definite plan and
foreknowledge of God, you crucified and killed by the hands of lawless
men. But God raised him up, having loosed the pangs of death, because it
was not possible for him to be held by it. For David says concerning
him,
`I saw the Lord always before me,
for he is at my right hand that I may not be shaken;
therefore my heart was glad, and my tongue rejoiced;
moreover my flesh will dwell in hope.
For thou wilt not abandon my soul to Hades,
nor let thy Holy One see corruption.
Thou hast made known to me the ways of life;
thou wilt make me full of gladness with thy presence.'

"Brethren, I may say to you confidently
of the patriarch David that he both died and was buried, and his tomb is
with us to this day. Being therefore a prophet, and knowing that God
had sworn with an oath to him that he would set one of his descendants
upon his throne, he foresaw and spoke of the resurrection of the Christ,
that he was not abandoned to Hades, nor did his flesh see corruption.

This Jesus God raised up, and of that we
all are witnesses. Being therefore exalted at the right hand of God, and
having received from the Father the promise of the Holy Spirit, he has
poured out this which you see and hear. For David did not ascend into
the heavens; but he himself says, `The Lord said to my Lord, 'Sit at my
right hand, till I make thy enemies a stool for thy feet.'
Let all the house of Israel therefore
know assuredly that God has made him both Lord and Christ, this Jesus
whom you crucified."

Now when they heard this they were cut to
the heart, and said to Peter and the rest of the apostles, "Brethren,
what shall we do?" And Peter said to them, "Repent, and be baptized
every one of you in the name of Jesus Christ for the forgiveness of your
sins; and you shall receive the gift of the Holy Spirit. For the
promise is to you and to your children and to all that are far off,
every one whom the Lord our God calls to him." And he testified with
many other words and exhorted them, saying, "Save yourselves from this
crooked generation." So those who received his word were baptized, and
there were added that day about three thousand souls.
Acts 2:14-41)

St. Peter learned from experience that Jesus was the Christ. He followed
Jesus for three years, made all kinds of blunders and mistakes in His
presence, finally denied that he even knew Jesus, and ran away when
Jesus was being tortured and crucified. And yet, through it all, the
love of Jesus was at work in Peter's heart, and Jesus raised up Peter
to lead the Church in the great evangelization.
We need to
have great hearts like Peter. We need to just keep going, through our
humiliations, our failures, our denials, and our great resurrections in
the forgiveness of Christ, to become witnesses like Peter, those who
know Jesus and cannot deny Him anymore.
Thank you, dearest
Mother, for being our teacher and guide as you were for Peter. Bring us
to your upper room, where you can teach us to pray and believe as you
taught St. Peter, and then help us to witness the truth, that Jesus
Christ is Lord!
In Jesus, Mary and Joseph!
Cathy Nolan
©Mary TV 2018
"Medjugorje is the spiritual center of the world."
Saint John Paul II
Be connected!
www.marytv.tv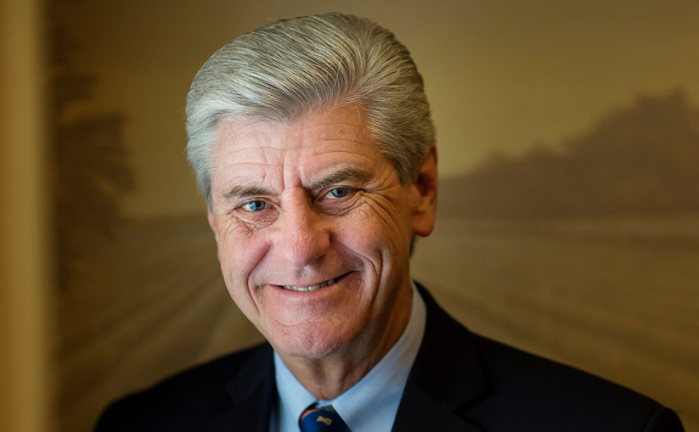 LifeNews.com Pro-Life News Report
Tuesday, November 13, 2018
Having problems reading this email? To read the news, visit LifeNews.com.
Top Stories
• Hillary Clinton Celebrates Abortion, Says Abortion Rights "are Human Rights"
• Kyrsten Sinema, Who Supports Abortion Up to Birth, Defeats Pro-Life Martha McSally in Arizona
• Glamour Magazine Names Abortion Activist Kamala Harris "Woman of the Year"
• New Planned Parenthood President Says Abortion Biz is "All About Saving People's Lives"
More Pro-Life News
• Church's Sign: "Don't Vote for Democrats on Tuesday and Sing 'Oh How I Love Jesus' on Sunday"
• Comedian Lizz Winstead Calls Herself an "Abortion Evangelist," But Claims She's "Pro-Life"
• Pro-Life Tucker Carlson is Republicans' Favorite TV News Show Host, New Poll Shows
• Group Wants People With Down Syndrome on Endangered Species List Because So Many Have Been Aborted
• Scroll Down for Several More Pro-Life News Stories

(c) Anthony Zubac
November 13, 2018
St. Frances Xavier Cabrini

Dear Family of Mary!
"...Do not forget: my Son has loved you and loves you. His love is with you
and in you when you are one with Him. He is the light of the world and
no one and nothing will be able to stop Him in the final glory..." (November 2, 2018)
Our Lady speaks with great certitude. Jesus loves us. He has always
loved us. His love pervades our lives, and we receive it when we live
His commandments. That love is unstoppable. It is so victorious, that it
will never end, but will envelop us in unspeakable joy forever. Jesus
told us the same. St. John could write of nothing else it seems:
"If you love me, you will keep my
commandments. And I will pray the Father, and he will give you another
Counselor, to be with you forever, even the Spirit of truth, whom the
world cannot receive, because it neither sees him nor knows him; you
know him, for he dwells with you, and will be in you.

"I will
not leave you desolate; I will come to you. Yet a little while, and the
world will see me no more, but you will see me; because I live, you will
live also. In that day you will know that I am in my Father, and you in
me, and I in you. He who has my commandments and keeps them, he it is
who loves me; and he who loves me will be loved by my Father, and I will
love him and manifest myself to him."

Judas (not Iscariot)
said to him, "Lord, how is it that you will manifest yourself to us, and
not to the world?" Jesus answered him, "If a man loves me, he will keep
my word, and my Father will love him, and we will come to him and make
our home with him. He who does not love me does not keep my words; and
the word which you hear is not mine but the Father's who sent me.
"These things I have spoken to you,
while I am still with you. But the Counselor, the Holy Spirit, whom the
Father will send in my name, he will teach you all things, and bring to
your remembrance all that I have said to you. Peace I leave with you;
my peace I give to you; not as the world gives do I give to you. Let not
your hearts be troubled, neither let them be afraid."

In the final glory, we will see these words fulfilled.
Jesus will come back as He left, and we will see Him as He is. He will
come in light - inexpressible. And there will be no more tears. For all
will be made new. May we not forget!! Jesus loves us!!

In Jesus, Mary and Joseph!
Cathy Nolan
©Mary TV 2018

PS. Many of you have contacted us,
saying that you can no longer access our videos on the website or on the
app. We have had to change our streaming format, in the effort to
increase the quality of our video. But some of the older browsers and
devices are not compatible with our stream now.

Some things to try:


If you are using a computer, try downloading and using a different
browser. Also update your computer and browser and make sure you have
enough download speed from your internet provider.
If you are using an iPad, update your device. If it is too old to update, try using a browser instead of the app.

Tablets may need to be updated as well. And try a different browser if you don't get anything on the browser you normally use.

Always reboot, and update when possible on all devices to get rid of clutter in your system.


These are just a few ideas. I hope not many of you are experiencing
difficulty. Let me know if the problem persists. I know that Matt is
working on it with our streaming provider.

Don't give up!!!

"Medjugorje is the spiritual center of the world."
Saint John Paul II
Be connected!
www.marytv.tv

LifeNews.com Pro-Life News ReportMonday, November 12, 2018
Having problems reading this email? To read the news, visit LifeNews.com.
Top Stories
• Michelle Obama Trashes Women Who Voted for Trump: You Support a "Misogynist"
• New Planned Parenthood CEO: "I Plan to Expand" Abortions. We Have a "More Imperative" to Kill Babies
• Abortion Activist Sarah Silverman: Trump Supporters are a Cult, "Cults Don't Know They're Cults"
• WATCH: Horrible Pro-Abortion Ad Shows Beautiful Newborn Baby, Says It's OK to Abort Her
More Pro-Life News
• Pro-Abortion Andrew Gillum Withdraws Concession, But Pro-Life Ron DeSantis Leads as Florida Recount Begins
• Pro-Abortion Democrat Stacey Abrams Sues to Take Away Election Victory From Pro-Life Brian Kemp
• Kyrsten Sinema, Who Supports Abortion Up to Birth, Now Leads Pro-Life Martha McSally in Arizona
• Facebook Fires Pro-Trump Employee Who Made Large Donation to Conservative Group
• Scroll Down for Several More Pro-Life News Stories

The last half of the special was split between a rant session against President Trump and both Michelle and Barack's legacies.
Leana Wen takes over as the CEO of the largest abortion chain in America this week.
Click to Read at LifeNews.com.
During Friday's edition of Real Time With Bill Maher, the eponymous host spoke with comic Sarah Silverman, who recently received a star on the Hollywood Walk of Fame.
Click to Read at LifeNews.com
A horrible new ad created for the abortion giant Planned Parenthood uses an adorable baby girl with big eyes and precious smile to advocate for abortion on demand.
Looking for an inspiring and motivating speaker for your pro-life event
? Don't have much to spend on a high-priced speaker costing several thousand dollars? Contact
news@lifenews.com
about having LifeNews Editor Steven Ertelt speak at your event.
And just like, the Florida gubernatorial race will be recounted!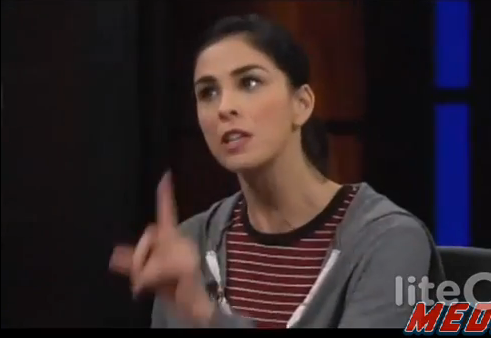 Georgia Democrat Stacey Abrams filed another lawsuit pertaining to the state's gubernatorial race Sunday, still hoping to force a runoff election against Republican Brian Kemp.
In a
lyrical essay
originally published in Crisis Magazine, Catholic philosopher and Senior Fellow of Human Life International, Donald DeMarco, Ph.D., poignantly paints the stark division between the pro-life worldview, and the worldview espoused by the Culture of Death. Invoking T.S. Eliot's seminal poem,
The Waste Land,
Dr. DeMarco suggests that Eliot captured the essential characteristics of the Culture of Death.
In such a culture, death is presumed to have the final say, and as such is the measure of all things: life leads to death, and then no more. Given this, life is suffused with a sense of bleak hopelessness, a "tale told by an idiot…etc." Children – the most tangible sign of a society's hope for and investment in the future – are a thing to be prevented through contraception, sexuality is reduced to the tawdry and transactional, suicide ever lurks on the peripheries, and beauty and fertility appear as things painful and threatening ("April is the cruellest month.").
Against this bleak pessimism, Dr. DeMarco sets up the testimony of an array of poets who saw beneath even the worst of life's struggles and sorrows a rich ore of beauty and meaning...
Sincerely yours in Christ,
President, Human Life International
St. Leopold Mandic! (c) Anthony Zubac
November 12, 2018
St. Josaphat
Dear Family of Mary!
"...My children, the spirit is mightier than the flesh, and, carried by love and actions, it overcomes all obstacles..." (November 2, 2018)
I have been struggling with this sentence in the message and decided it
would be important for us to understand what Our Lady means by "the
spirit" here. I don't think she means the Holy Spirit, but instead our
human spirit. God has created us with a soul and a body. We are physical
and spiritual in that our souls are spiritual. And it is in our soul
that we choose and guide our person. So the soul, or "spiritual soul" is
"mightier than the flesh".

I am including the section from
the Catechism of the Catholic Church which talks about our body and soul
(spirit). It is found in the Catechism at Part One, Section Two,
Chapter One, Article I, Paragraph 6. Man, I. 362-368 (Wow that's a
mouthful!!)
II. "BODY AND SOUL BUT TRULY ONE"

362
The human person,
created in the image of God, is a being at once corporeal and spiritual.
The biblical account expresses this reality in symbolic language when
it affirms that "then the LORD God formed man of dust from the ground,
and breathed into his nostrils the breath of life; and man became a
living being." (
Gen
2:7)
Man, whole and entire, is therefore willed by God.
363
In Sacred Scripture the term "soul" often refers to human life or the entire human person. (
Cf. Mt 16:25-26; Jn 15:13; Acts 2:41.)
But "soul" also refers to the innermost aspect of man, that which is of greatest value in him, (
Cf. Mt 10:28; 26:38; Jn 12:27; 2 Macc 6:30)
that by which he is most especially in God's image: "soul" signifies the spiritual principle in man.
364
The human body shares in
the dignity of "the image of God": it is a human body precisely because
it is animated by a spiritual soul, and it is the whole human person
that is intended to become, in the body of Christ, a temple of the
Spirit. (
Cf. 1 Cor 6:19-20; 15:44-45.
) Man, though made of
body and soul, is a unity. Through his very bodily condition he sums up
in himself the elements of the material world. Through him they are thus
brought to their highest perfection and can raise their voice in praise
freely given to the Creator. For this reason, man may not despise his
bodily life. Rather he is obliged to regard his body as good and to hold
it in honor since God has created it and will raise it up on the last
day. (
GS 14 § 1; cf. Dan 3:57-80)
365 The unity of soul and body is so profound that one has to consider the soul to be the "form" of the body (
Cf. Council of Vienne (1312): DS 902)
i.e., it is because of its spiritual soul that the body made of matter
becomes a living, human body; spirit and matter, in man, are not two
natures united, but rather their union forms a single nature.
366
The Church teaches that
every spiritual soul is created immediately by God - it is not
"produced" by the parents - and also that it is immortal: it does not
perish when it separates from the body at death, and it will be reunited
with the body at the final Resurrection. (Cf.
Pius XII, Humani Generis: DS 3896; Paul VI, CPG § 8; Lateran Council V (1513): DS 1440)
367
Sometimes the soul is
distinguished from the spirit: St. Paul for instance prays that God may
sanctify his people "wholly", with "spirit and soul and body" kept sound
and blameless at the Lord's coming. (
1 Thess 5:23)
The Church teaches that this distinction does not introduce a duality into the soul. (
Cf. Council of Constantinople IV (870): DS 657)
"Spirit" signifies that from creation man is ordered to a supernatural
end and that his soul can gratuitously be raised beyond all it deserves
to communion with God. (Cf.
Vatican Council I, Dei Filius: DS 3005; GS 22 § 5; Humani Generis: DS 3891)
368
The spiritual tradition
of the Church also emphasizes the heart, in the biblical sense of the
depths of one's being, where the person decides for or against God. (
Cf. Jer 31:33; Deut 6:5; 29:3; Isa 29:13; Ezek 36:26; Mt 6:21; Lk 8:15; Rom 5:5.)
I find this explanation in the Catechism to be helpful in understanding
what Our Lady means by "the spirit is mightier than the flesh."
We
all can intuit this truth, because we know how human beings can drive
themselves to great feats, at untold cost to their physical wellbeing,
when they have a higher goal to reach. For instance, think of parents
who care for their children, team members who strive to win, religious
sisters who care for orphans or the sick, etc. Our spirit, or spiritual
soul, can urge us on to do great things, no matter the personal cost.
This is what Our Lady is telling us.
"...carried by love and actions, it overcomes all obstacles..."
Our souls, our spirits, long to love. Made in the image of God, deep
in our being, we long to imitate our Savior, and overcome all obstacles
to love. We can do it!! Our spirits can become very mighty, through
prayer, fasting, Confession, the Eucharist, the Bible and all Our
Lady's messages of light. She wants to raise up an army of mighty
souls, ready to sacrifice all for love, for Jesus.

In Jesus, Mary and Joseph!
Cathy Nolan
©Mary TV 2018
"Medjugorje is the spiritual center of the world."
Saint John Paul II
Be connected!
www.marytv.tv

LifeNews.com Pro-Life News ReportFriday, November 9, 2018
Having problems reading this email? To read the news, visit LifeNews.com.
Top Stories
• Michelle Obama Trashes Conservatives Who Support Trump as "Wing Nuts and Kooks"
• Pastors Will Ask for God's Blessing on Local Abortion Clinic Tonight
• Democrats Accused of Trying to Steal Election Victory Away From Pro-Life Candidate Ron DeSantis
• WATCH: Woman Leaves Planned Parenthood Abortion Clinic. "My Baby Has a Heartbeat?"
More Pro-Life News
• Democrats in Florida Trying to Steal Election Away From Pro-Life Rick Scott and Ron DeSantis
• Abortion Activist Sarah Silverman Trashes Trump: "He's Human Garbage to the Core"
• Nancy Pelosi Admits Abortion is a Losing Issue for Democrats: Talk Health Care Instead
• News Anchor Rejects Abortion of Unborn Baby With Fatal Disorder: "God Has a Plan for Her"
• Scroll Down for Several More Pro-Life News Stories