LifeNews.com Pro-Life News ReportFriday, October 12, 2018
Having problems reading this email? To read the news, visit LifeNews.com.
Top Stories
• Children's Hospital Says It Will Euthanize Kids Without Parental Consent
• The View Host: Due Process Wasn't Needed to Call Justice Kavanaugh a Rapist: "A Woman's Word Was Enough"
• Bill Gates Thinks There are Too Many Africans, Calls for Population Control
• Justice Kavanaugh Gets His First Test on Abortion: Can States Defund Planned Parenthood?
More Pro-Life News
• Charges Dismissed Against Priests Arrested for Going Inside Abortion Clinic to Help Women
• "Gosnell" Movie Reminds America Abortion Has Killed Over 60 Million Unborn Babies
• President Trump Names Two Pro-Life Advocates as Federal Judges, Abortion Activists Go Nuts
• The November Elections are About the 3,000 Babies Dying in Abortions Today. How Will You Vote?
• Scroll Down for Several More Pro-Life News Stories

FALL FUNDRAISING CAMPAIGN: Please help LifeNews with a donation to continue our pro-life news. We're 28.4% of the way to our $50,000 goal!

The long-awaited Gosnell movie is in theaters TODAY.
Dean Cain stars in the film, which chronicles the investigation and trial of the notorious abortionist Kermit Gosnell--the most prolific serial killer in American history.
I have seen Gosnell, and I can promise you that it lives up to the hype.
While it's a powerful indictment of the abortion industry and the mainstream media that provide cover for it, it is also an uplifting film. Find the theater nearest you...and go see it this weekend!
Because it counters the pro-abortion agenda that major film studios peddle, Hollywood wants to bury this movie.
Recently, we hosted the film's producer, Ann McElhinney, on the 40 Days for Life Podcast. Click here to learn about the mainstream media's effort to censor coverage of Kermit Gosnell...and to keep the film from being seen.
When you buy a ticket to see Gosnell this weekend, you're not just seeing a good movie. You're making a statement.
A strong pro-life response will pave the way to success for future pro-life movies like Unplanned, which will be released this spring.
Pensacola, Florida
The abortion facility in Pensacola is currently unlicensed to perform abortions. Nevertheless, the vigil continues as Ernie reminds his volunteers, "The abortion facility is NOT permanently closed. Now more than ever we must, pray, fast, and peacefully [stand] vigil in front of the American Family Planning abortion facility."
Recently, vigil participants met a young woman who was visiting Planned Parenthood for a pregnancy test. A sidewalk counselor was able to redirect her to a life-affirming center where she could get a pregnancy test.
"Our presence really does matter," Ernie said. "Where would this young woman be today, if not for our vigil participants being there in her time of need?"
Split, Croatia
At the vigil in Split, a passerby recognized one of the prayer warriors as a former classmate--one she hadn't seen in 40 years!
The passerby was surprised to see him praying for an end to abortion in public...and confided to him that her son's girlfriend is pregnant and wants an abortion.
The campaign team is reaching out to offer help. Please pray that this mom chooses life!
And the Lord God formed man of the dust of the ground, and breathed into his nostrils the breath of life; and man became a living being.
—Genesis 2:7
Lord, we are yours. Thank you for breathing into us the breath of life. Thank you for claiming us as your own. May our words and actions in defense of human life proclaim to all the world that you alone are Lord of life and death, Lord of our freedom and of our choices.
See today's full devotional
Shawn Carney
President/CEO, 40 Days for Life
40 Days for Life 4112 E 29th St. Bryan, Texas 77802 United States (888) LIFE-316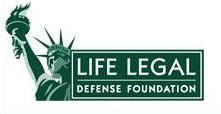 Contact: Alexandra Snyder, Executive Director,
Life Legal Defense Foundation
, 202-717-7371
WASHINGTON, Oct. 11, 2018 /
Christian Newswire
/ -- Life Legal attorney John Garza was in court this morning on behalf of four "Red Rose Rescue" defendants who were charged with criminal trespass after they entered Capital Women's Services in Washington, DC in July. The rescuers went to the abortion facility to give the women information about abortion and alternatives, along with a red rose.
The Red Rose Rescue case was the first case called by the judge, which is unusual since typically courts elect to dispense with procedural and other less time-consuming matters before calling up trials such as this one. The judge asked the parties whether they were ready for trial and U.S. Attorney Jana Maser, prosecuting the case for the government, replied that she was not ready, as she could not produce any witnesses.
The judge then asked Garza how he would like to proceed. Garza requested a dismissal of all charges, which was immediately granted. According to Red Rose Rescuer Fr. David Nix, "This all took place in less than thirty seconds."
Life Legal was prepared to put on a necessity defense, citing the dangers to babies as well as women posed by the abortion facility. Capital Women's Services is affiliated with Steven Brigham, a notorious late-term abortion doctor. Brigham has been charged with neglect and fraud in several states for gravely injuring women and was charged with the murder of ten second and third-trimester babies in Maryland.
The necessity defense can be employed when a defendant's conduct is necessary to prevent a greater harm. In this case, we know that Brigham's facilities have a long record of egregious violations against women, including the death of at least one patient.
Fr. Nix and the other rescuers had informed Mr. Garza that "because we were there to save lives, we would not accept any plea-bargain or community service."
"We are pleased with the outcome of today's trial," said Life Legal Defense Foundation Executive Director Alexandra Snyder. "The Red Rose Rescuers are heroes in the pro-life movement, willing to sacrifice their freedom to prevent women and babies from becoming victims of the abortion holocaust. We are honored to stand in their defense and in the defense of the dignity of human life."
About Life Legal Defense Foundation
Life Legal Defense Foundation was established in 1989, and is a nonprofit organization composed of attorneys and other concerned citizens committed to giving helpless and innocent human beings of any age, and their advocates, a trained and committed voice in the courtrooms of our nation. For more information about the Life Legal Defense Foundation, visit www.lldf.org.

LifeNews.com Pro-Life News ReportThursday, October 11, 2018
Having problems reading this email? To read the news, visit LifeNews.com.
Top Stories
• Court Sides With Doctor Fired for Refusing to Do Abortions
• President Trump: I "Never" Thought About "Abandoning" Justice Kavanaugh
• Abortion Activists Trying Again to Force Little Sisters of the Poor to Fund Abortions
• Tom Arnold Calls Actor Dean Cain a "F—— P—-" for Role in "S— F—— Gosnell Movie"
More Pro-Life News
• Michelle Obama Scolds Hillary Clinton and Eric Holder For Urging Harassment of Conservatives
• Pro-Abortion University Student Arrested After Vandalizing and Stealing Pro-Life Signs
• Media Ignores Hillary Clinton Supporting Harassment of Conservatives, Eric Holder Saying "Kick" Them
• Here's Planned Parenthood's Master Plan on How to Abort Babies if Roe is Overturned
• Scroll Down for Several More Pro-Life News Stories

FALL FUNDRAISING CAMPAIGN: Please help LifeNews with a donation to continue our pro-life news. We're 28.4% of the way to our $50,000 goal!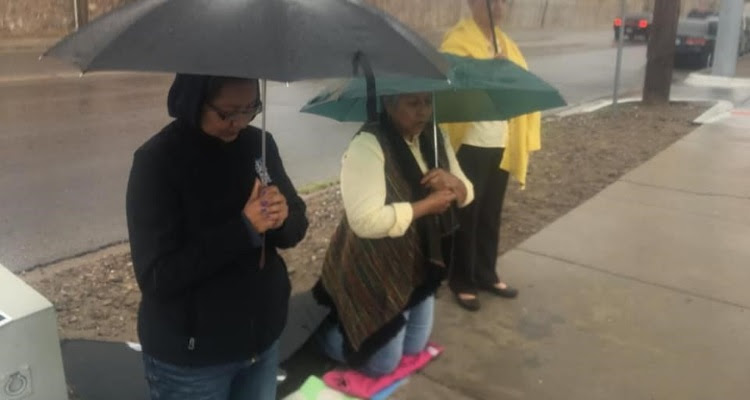 When the weather turns ugly, it's easy to decide NOT to join your local 40 Days for Life vigil.
But the sacrifice is a powerful witness--one that inspires more women to choose life than when when the weather is nice.
Volunteers in El Paso, Texas prayed through the rain while kneeling. One expectant mother left the abortion facility to tell vigil participants that an old lady--"like an angel"--suddenly appeared and told her to go home. The young mom decided to keep her baby!
"No one recalled seeing an old lady enter the facility yesterday," said Mark, the local leader. "Could she be right?"
We can't say for sure whether an angel entered that abortion center this week. But one thing is certain: a pre-born baby just moments away from death in an abortion facility is alive and well in El Paso.
Milwaukee, Wisconsin
Inclement weather in Milwaukee helped Dan and Tony confirm a saved baby at their vigil site.
Aggressive abortion facility escorts typically make it difficult to engage women entering and exiting the abortion facility.
However, with all the abortion center clients rushing to get out of the rain, the harried atmosphere created confusion. At one point, all four escorts converged upon a single client--leaving Dan free to talk to another expectant mother without interference.
"How's the baby?" Dan asked.
"Baby is good," the mother responded. "I changed my mind. I'm not doing THAT to my baby...Life might throw some crazy things at my baby, but it ain't gonna be from me having no abortion!"
Dan directed the woman to the pregnancy center across the street before saying goodbye.
Zagreb, Croatia
The 40 Days for Life team helped save Nika from abortion in 2016, and she was born on the first day of Zagreb's fall campaign that year.
Having just celebrated her second birthday, She is one of 56 children saved from abortion in Croatia...that we know of!
Vigil participants continue to play a role in Nika's life--including by taking her to the Vatican, where she was blessed by Pope Francis!
Come to me, all who labor and are heavy laden, and I will give you rest.
—Matthew 11:28
Father, hear our prayer! Snatch desperate mothers from the fire. Bring them out of our abortion businesses and into our pregnancy help centers. Deliver them from evil. Use us to help them chose life and see your hand of provision.
See today's full devotional
Shawn Carney
President/CEO, 40 Days for Life
40 Days for Life 4112 E 29th St. Bryan, Texas 77802 United States (888) LIFE-316
The sky over Medjugorje after a rain shower!
(c)Mary TV 2018
October 11, 2018
Dear Family of Mary!

Today is our last full day in
Medjugorje! How quickly the time passes here, where there is so much
life and love. I have a few pictures to share from the past days.
Denis and I were able to attend the Evening Program this week! It is a
life-giving experience to pray with all the people, together in one
voice, though with many languages. Even when it rains, the prayer
continues!!


We also have been going to Eucharistic Adoration each
afternoon, in the small chapel near the church! From 2:00 pm to 5:00 pm
there are people in adoration of Jesus. Awesome!!!

The next few
pictures were taken yesterday morning, as Denis and I walked from our
pension to Apparition Hill. We walked through the fields, which are
still so natural and quiet.
God's peace is in nature here!
Sunrise!!
Cross Mountain in the distance!
Our Lady at the Annunciation, gazing at us with such love! This is the first station going up Apparition Hill.
The original apparition site - in the distance!
Gazing
at Our Lady's statue at the original location of the apparitions. Here
she awaits us all with her motherly presence and care. Denis and I
prayed for all of you near her, here. All you intentions, all your
needs, and all your hopes and joys!

I probably will
not have time tonight to send a reflection. I wish I could tell you all
the miracles and graces we have received during our two weeks in
Medjugorje. They are left for another time. But be assured that your
prayers for us have been answered in wonderful ways. Our Lady is truly
present here. She has a mission that is being enacted from Medjugorje,
to change the world. And she is doing it!
October 2, 2007

"Dear
children, I call you to accompany me in my mission of God with an open
heart and complete trust. The path on which I lead you towards God is
difficult, but persistent and in the end we will all rejoice in God.
Therefore, my children, do not stop praying for the gift of faith. Only
faith in God's Word will be the light in this darkness which desires to
envelop us. Do not be afraid, I am with you. Thank you."
Thank you and God bless you all!!

In Jesus, Mary and Joseph!
Cathy Nolan
(c)Mary TV 2018
"Medjugorje is the spiritual center of the world."
Saint John Paul II
Be connected!
www.marytv.tv

LifeNews.com Pro-Life News ReportWednesday, October 10, 2018
Having problems reading this email? To read the news, visit LifeNews.com.
Top Stories
• WATCH: Another Abortion Activist Assaults a Pro-Life Woman, Hitting Her With a Metal Clamp
• Activists Firebomb Man's Truck Because It Had Pro-Trump Bumper Stickers
• Abortion Activist Jordan Hunt Released on $500 Bail After Assaulting Pro-Life Woman
• Eric Holder Urges Violence Against Conservatives: "When They Go Low, You Kick Them"
More Pro-Life News
• University Student Vandalizes and Steals Pro-Life Signs, Screams "I F—— Hate You"
• Pope Francis Condemns Abortion: It's Like Hiring a "Contract Killer"
• Abortionist Kermit Gosnell Kept Jars Containing Feet of Aborted Babies. That Wasn't the Worst Part
• ABC News Scolds Melania Trump for Supporting Kavanaugh: "You Need to Stand With Women"
• Scroll Down for Several More Pro-Life News Stories

FALL FUNDRAISING CAMPAIGN: Please help LifeNews with a donation to continue our pro-life news. We're 28.4% of the way to our $50,000 goal!

The abortion industry couldn't care less about women--born or unborn.
At
their core, they look down on women and they are disconnected from what
women who have abortions go through. Today we have another example of
this condescending attitude.
In Manchester, England, three abortion advocates protested the 40 Days for Life vigil, chatting and laughing loudly.
Appreciative of their presence, an abortion worker brought them beverages in disposable gray bowls.
That
staff member then burst into laughter as she explained that her
employer stocks the disposable bowls so that clients have somewhere to
vomit when they get sick following their abortions.
"I
didn't see a funny side to this," said Maria in Manchester. "This took
place directly outside the waiting room window, where the mums inside
had full view...and would certainly have heard the laughter."
Abortion
supporters try to dismiss pro-life concerns about the casual
destruction of human life by claiming abortion is a difficult
decision--and one never made without thoughtful deliberation.
The actions of abortion supporters, however, suggest they don't believe their own rhetoric.
Western United States
Fortunately,
the contrast between the pro-abortion and pro-life worldviews IS
opening eyes. At one facility, an abortion worker recently thanked vigil participants for their presence.
"Your group is the most effective," she said.
Pray that this worker will soon take the next step by leaving her job and finding healing!
Denver, Colorado
A
woman in Denver had an appointment with the pro-life pregnancy center
across the street from one of the largest Planned Parenthood abortion
centers in the United States.
Upon
arriving, she was surprised by how nice the pregnancy center looked.
She assumed she must be at the wrong place and drove to Planned
Parenthood. Fortunately, 40 Days for Life volunteers in front of the
abortion facility were available to redirect her...right back to the
pregnancy center.
Now
Cain talked with Abel his brother; and it came to pass, when they were
in the field, that Cain rose up against Abel his brother and killed him.
Then the Lord said to Cain, "Where is Abel your brother?" He said, "I
do not know. Am I my brother's keeper?"
—Genesis 4:8-9

Father, help us to embrace the fact that we are our "brother's keeper."
When, due to selfish motives, we try to cast off this responsibility
please call to us to account. We would be pleasing to you and to our
"brother."
See today's full devotional
Shawn Carney
President/CEO, 40 Days for Life
40 Days for Life 4112 E 29th St. Bryan, Texas 77802 United States (888) LIFE-316
(c)Mary TV 2018
Medjugorje!
October 10, 2018
Dear Family of Mary!
Often
Fr. Leon will give a little talk before English Mass, which we call a
"Sanctuary Snippet!" (You can listen to all the Snippets here:
https://marytv.tv/sanctuary-snippets-2/
)
He does short teachings that help us in our spiritual life. The
Snippet for yesterday, October 9, was so helpful! He answered several
objections to Medjugorje as an apparition site. We all encounter people
who are cautious or even afraid of Medjugorje. Fr. Leon's points will
help us to allay their fears. Medjugorje is a grace for our time!
Fr. Leon's Snippet for October 9, 2018:
In the name of the Father and of the Son and of the Holy Spirit, Amen.
Today
I thought I would talk to you about possible objections to Medjugorje.
Some of the objections that people come up with (these are the sort of
things you hear or have already heard, or maybe you have these
objections yourself...):
One of the things people say is
that you cannot go to an unapproved apparition site. You cannot go to an
unapproved apparitions site. Well, what happened at Lourdes. Lourdes
took four years to be approved, Fatima took fifteen years to be
approved. When they were approved the bishops said that one of the
reasons they were approved was the continual numbers of people who were
coming there while it was still not approved. So that is one of the
signs that the Church looks for. So to say that you cannot go to a
place that is not approved yet is not true.

Then people say that
the apparitions at Medjugorje have gone on too long. OK, how long is too
long? In Laus in France, the apparitions went on for 54 years, daily
apparitions. Fatima, we know that Sr. Lucia continued to have
apparitions for 88 years! OK? So how long is too long?
Then they say that the approval is too slow in coming.
Champion in Wisconsin to 151 years to be approved, Laus in France took
344 years. So the average number of years for Marian Apparitions Sites
for approval is 64.8 years. Here in Medjugorje we are near 37 years, so
we have another 27.8 years to go before we are average.
Then
people say there is a danger in going to a place like Medjugorje. This
is true. According to Archbishop Leonard of Brussels. He said there
are two dangers in going to Medjugorje.
Number 1. The
first danger in going to Medjugorje is that it may be false. And if it
is false we are all in danger of being deceived. If we are being
deceived, we are being deceived into what? Praying the Rosary every day
from the heart, going to Mass every day, going to confession once a
month, reading our Bibles, fasting on Wednesdays and Fridays. Oh happy
deception, I wish the whole world were deceived in this way.
Number
2. Then he says there is a greater danger to Medjugorje. This is the
danger of "What if it is true?" Because then it is a grace from God,
and how have we responded to it? So that is the greater danger!
Then
people say, "Oh the visionaries lives. If I had seen the Mother of
God, I would have become a monk or nun or something." Then you have to
ask yourselves, why haven't I become a monk or nun, its not too late! I
have a habit in your size. Now this a I call, Vauzou syndrome. I name
it after the novice mistress of St. Bernadette. Sr. Vauzou said, "Why
would the Mother of God appear to an illiterate, uneducated sister? She
should have appeared to a marvelous, fantastic, clever person like
me."
Now think about La Salette. In La Salette, which
is an approved apparition, the two visionaries were hounded by the
public and they both went off the rails. Melanie, the girl, joined four
different orders and she died outside all of them, dispensed from her
vows. Maximin, the boy, was thrown out of high school. Then thrown out
of medical school, then tried to be a soldier and failed at that. Tried
to train as a pharmacist, and later lent his name to a man who made
liquor, and they called it "Visionary Liquor". He was swindled out of a
lot of money. Then he died, penniless, alcoholic and in a ditch,
alone. But he was a real visionary. So don't confuse being a visionary
with being a saint. This is a good reason why we should leave them
alone and not hound them.
Finally, two last things.
People
say Our Lady doesn't make appointments to appear, because here she
appears at 5:40 every day. What did she do in history, well we know at
Guadalupe she said to come back tomorrow, same time and same place.
Fatima, come back every 13th of the month, same time, same place.
Lourdes: "Will you do me the great grace of coming here every day for 15
days." So from this we see that Mary is perfectly capable of making
appointments.

And finally, people complain that it is the same
message, over and over. This is submit to all the mothers here. You
know if you repeat yourself, obviously you must be fake. So to all the
mothers here, how many times do you tell your children to come down to
dinner? How many times do you tell them to clean their rooms? Just
once? Because if you repeat yourself you must be fake.

Ok, if Our Lady has to repeat herself it means that we are bad children!

In the Name of the Father, and of the Son, and of the Holy Spirit! Amen.
June 25, 2007

"Dear
children! Also today, with great joy in my heart, I call you to
conversion. Little children, do not forget that you are all important in
this great plan, which God leads through Medjugorje. God desires to
convert the entire world and to call it to salvation and to the way
towards Himself, who is the beginning and the end of every being. In a
special way, little children, from the depth of my heart, I call you all
to open yourselves to this great grace that God gives you through my
presence here. I desire to thank each of you for the sacrifices and
prayers. I am with you and I bless you all. Thank you for having
responded to my call."
In Jesus, Mary and Joseph!
Cathy Nolan
(c)Mary TV 2018
"Medjugorje is the spiritual center of the world."
Saint John Paul II
Be connected!
www.marytv.tv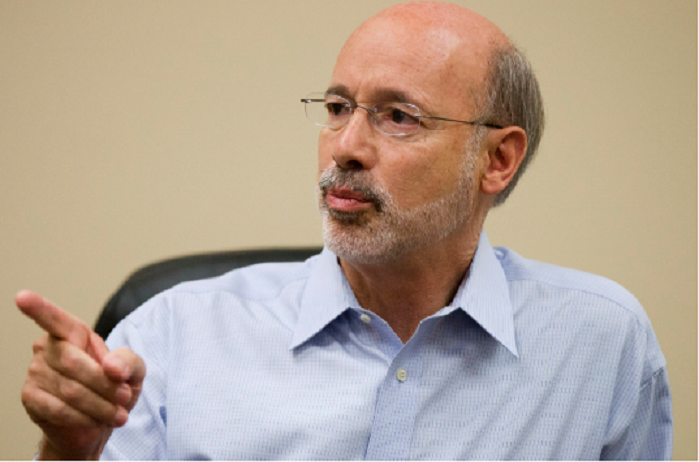 LifeNews.com Pro-Life News ReportTuesday, October 9, 2018
Having problems reading this email? To read the news, visit LifeNews.com.
Top Stories
• Hillary Clinton Backs Harassment of Conservatives, Says "You Can't be Civil With" Republicans
• Pro-Abortion Professor Who Said White Republican Men Should Be Castrated Placed on "Research" Leave
• Liberal Teacher Resigns After Tweeting: "So Who's Gonna Take One For the Team and Kill Kavanaugh?"
• Pro-Life UN Ambassador Nikki Haley Steps Down, Oversaw US Leaving Pro-Abortion UN Group
More Pro-Life News
• WATCH: Democrat Tammy Baldwin Struggles to Defend Late-Term Abortions
• Indiana Senator Joe Donnelly Claims He's Pro-Life Even Though He Funded Planned Parenthood
• Pro-Abortion Heidi Heitkamp Planned to Vote for Kavanaugh Until He Got Upset at Being Accused of Rape
• Abortion Activist Turns Kavanaugh Opposition Into Man Hating: Says Masculinity is "Literally Toxic"
• Scroll Down for Several More Pro-Life News Stories

FALL FUNDRAISING CAMPAIGN: Please help LifeNews with a donation to continue our pro-life news. We're 28.3% of the way to our $50,000 goal!