June 5th, 2019
(c)Mateo Ivankovic 2017
June 5, 2019
Novena to the Holy Spirit Day Six

Dear Family of Mary!

Today we consider the Holy Spirit as our Comforter and Strengthener. Our Lady encourages us to open our hearts to the Holy Spirit so He can transform us. The Holy Spirit will help us to call God our Father and make us capable of love! St. Paul in The Letter to the Ephesians says the very same thing, that through the Holy Spirit we will be strengthen in the inner man and we will be grounded in love. We need very much the strengthening and comforting love of the Holy Spirit, for we are naturally weak and lack the power to love on our own. Oh Comforter to thee we cry!

Our Lady asked us to open our hearts to the Holy Spirit:
"Dear children, Today I call you to open your hearts to the Holy Spirit and permit Him to transform you. My children, God is the immeasurable good and therefore, as a mother, I implore you: Pray, pray, pray, fast and hope that it is possible to achieve good, because from that good love is born. The Holy Spirit will strengthen that love in you and you will be able to call God your Father. Through this exalted love, you will truly come to love all people and, through God, you will regard them as brothers and sisters. Thank you." (November 2, 2007)

St. Paul prays that we might be strengthen by the Spirit in the inner man:

For this reason I bow my knees before the Father, from whom every family in heaven and on earth is named, that according to the riches of his glory he may grant you to be strengthened with might through his Spirit in the inner man, and that Christ may dwell in your hearts through faith; that you, being rooted and grounded in love, may have power to comprehend with all the saints what is the breadth and length and height and depth, and to know the love of Christ which surpasses knowledge, that you may be filled with all the fullness of God. (Eph 3: 14-20)

Let us pray through this wonderful hymn to the Holy Spirit:
Come, Holy Ghost, Creator blest,
And in our souls take up your rest;
Come with your grace and heavenly aid
To fill the hearts which you have made.
O Comforter, to you we cry,
O heavenly gift of God Most High,
O fount of life and fire of love,
And sweet anointing from above.
You in your sevenfold gifts are known;
You, finger of God's hand we own;
You, promise of the Father, you
Who do the tongue with power imbue.

Kindle our senses from above,
And make our hearts overflow with love;
With patience firm and virtue high
The weakness of our flesh supply.

Far from us drive the foe we dread,
And grant us your peace instead;
So shall we not, with you for guide,
Turn from the path of life aside.

Oh, may your grace on us bestow
The Father and the Son to know;
And you, through endless times confessed,
Of both the eternal Spirit blest.

Now to the Father and the Son,
Who rose from death, be glory given,
With you, O holy Comforter,
Henceforth by all in earth and heaven.
Amen.

In Jesus Mary and Joseph!
Cathy Nolan
©Mary TV 2019
"Medjugorje is the spiritual center of the world."
Saint John Paul II
Be connected!
www.marytv.tv

LifeNews.com Pro-Life News Report
Top Stories
• Chilling PBS Abortion Documentary Shows Woman Killing Her Twin Babies: "I Feel a Sense of Peace"
• Nikki Haley: "You Can't Have Liberty and the Pursuit of Happiness Without the Right to Life"
• Whoopi Goldberg Bashes Nikki Haley's Pro-Life Speech: "Get Out of My Coochie!"
• Miley Cyrus Thinks Licking a Cake Will Make You Support Abortion
More Pro-Life News
• Judge Rules Planned Parenthood Abortionists Don't Have to Testify About Women Injured in Abortions
• Pro-Life Group Will Spend Over $40 Million Supporting President Trump in 2020
• New York Will Ban Declawing Cats, Allows Abortions Up to Birth and Infanticide
• Kirsten Gillibrand Fundraises Off of Her Support For Infanticide
• Scroll Down for Several More Pro-Life News Stories

In a recent PBS documentary about the abortion divide in America, viewers watch a woman abort her twins in real time.
Nikki Haley gave the keynote address at the national pro-life group Susan B. Anthony List's 12th annual Campaign for Life Gala at the Andrew Mellon Auditorium in Washington.
Abortion was the topic at The View's hot topics table Tuesday, and this time it was Whoopi Goldberg's turn to get worked up over recent state bans.

Miley Cyrus is up to more crude, attention-seeking antics – this time by supporting abortion on demand.
HEAVEN SPEAKS
Join us for the Rosary Vigil for Our Lady's Anniversary Weekend of June 14, 15, 16. Priests go free, domestic air, hotel, meals. For a free rose petal blessed by Jesus and Mary with powers of cure and conversion, contact:
ST. MICHAEL'S WORLD APOSTOLATE, BOX 514, BAYSIDE, NY 11361, 718-359-3908.
www.smwa.org
(Advertisement)
A Missouri judge has ruled that Planned Parenthood abortionists do not have to testify about the women they possibly injured in botched abortions.
One of the nation's leading pro-life organizations held its annual gala last night and announced that it plans to spend over $40 million dollars supporting President Donald Trump next year.
Cats soon could have more protections under New York state law than unborn babies.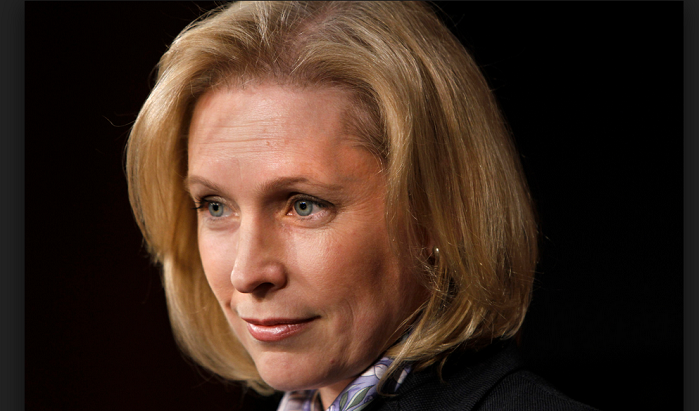 MORE PRO-LIFE NEWS FROM TODAY
Looking for an inspiring and motivating speaker for your pro-life event
? Don't have much to spend on a high-priced speaker costing several thousand dollars? Contact
news@lifenews.com
about having LifeNews Editor Steven Ertelt speak at your event.

LifeNews.com Pro-Life News ReportWednesday, June 5, 2019
Top Stories
• President Trump Cancels $2 Million Contract to Purchase Body Parts of Aborted Babies for Research
• Joe Biden Flip-Flops Back to Supporting Hyde Amendment to Downplay Support for Abortions Up to Birth
• Bernie Sanders, Kamala Harris, Elizabeth Warren and Beto O'Rourke: We Will Force Americans to Fund Abortions
• Wisconsin Legislature Passes Bill to Stop Infanticide, Protect Babies Born Alive After Abortions
More Pro-Life News
• North Carolina House Fails to Override Governor Cooper's Veto of Bill to Stop Infanticide
• Majority of Americans Say Abortion is "Morally Wrong," Highest Figure in Seven Years
• Justice Clarence Thomas Has No Plans to Retire, Having Too Much Fun "Causing Stress" to Liberals
• Nebraska Gov. Pete Ricketts Signs Bill to Save Babies From the Abortion Pill
• Scroll Down for Several More Pro-Life News Stories

President Donald Trump has canceled another contract to purchase the body parts of aborted babies for research.
Joe Biden may be the first Democratic presidential candidate to realize that forcing taxpayers to fund abortions is a losing proposition.
Several top Democratic presidential hopefuls confirmed their support for taxpayer-funded abortions Wednesday after fellow candidate Joe Biden said he supports restrictions.

The Wisconsin state legislature has a passed a bill to stop infanticide and provide medical care and treatment for babies who survive abortions.
The North Carolina House has failed to override Gov. Roy Cooper's veto of a bill to protect newborn babies from infanticide.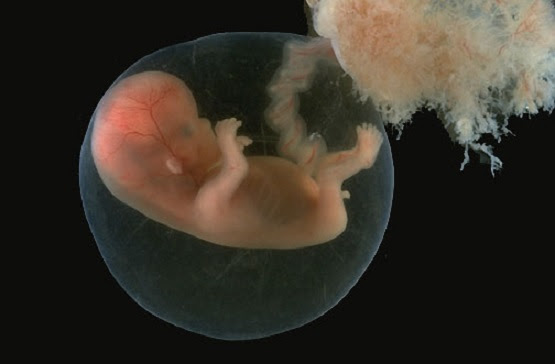 Half of Americans believe abortions are morally wrong, the highest percentage in seven years, a new Gallup poll found.
Supreme Court Justice Clarence Thomas said Monday he has no idea why rumors about his retirement have circulated in recent months.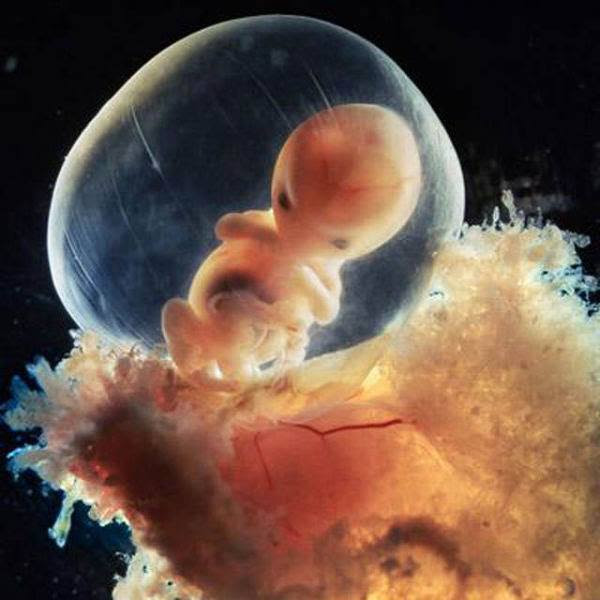 MORE PRO-LIFE NEWS FROM TODAY
Looking for an inspiring and motivating speaker for your pro-life event
? Don't have much to spend on a high-priced speaker costing several thousand dollars? Contact
news@lifenews.com
about having LifeNews Editor Steven Ertelt speak at your event.