June 10th, 2019
(c)Mary TV/Anthony Zubac

June 10, 2019
Memorial of the Mary, Mother of the Church
Dear Family of Mary,

Today is the wonderful new Memorial of Mary Mother of the Church! Our Lady can pour out much needed graces and blessings today through the Church. She truly is the Mother of the Church and we have been experiencing her Motherhood in a personal way in Medjugorje. She has come to us to be our Mother in these times when the Church is under severe attack. She has come to buoy us up, give us her mantle of protection and help us to be strong in faith for our brothers and sisters. She told us this in her message of June 2, 2016:
"Dear children, as the Mother of the Church, as your mother, I am smiling as I look at you: how you are coming to me, how you are gathering around me, how you are seeking me. My comings among you are proof of how much Heaven loves you. They indicate to you the way to eternal life, to salvation.

My apostles, you who strive to have a pure heart and to have my Son in it, you are on the good way. You who are seeking my Son are seeking the good way. He left many signs of His love. He left hope. It is easy to find Him if you are ready for sacrifice and penance - if you have patience, mercy and love for your neighbors.

Many of my children do not see and do not hear because they do not want to. They do not accept my words and my works, yet through me, my Son calls everyone. His Spirit illuminates all of my children in the light of the Heavenly Father, in the unity of Heaven and Earth, in mutual love - because love invokes love and makes works more important than words.

Therefore, my apostles, pray for your Church, love it and do works of love. No matter how betrayed or wounded, it is here because it comes from the Heavenly Father. Pray for your shepherds so that in them you may see the greatness of the love of my Son. Thank you."(June 02, 2016)
Our Lady gave us all we need in this message. All we need to respond to the needs of our Church in these days. We are being called to be strong for our Church, particularly as families. Yesterday, on Pentecost, during the Daily Rosary, Denis and I drew a saint for the day, as we always do. But yesterday three saints fell out of the basket! Saint Margaret of Scotland, Blessed Luigi and Maria Quattrocchi, and Saints Louis and Zellie Martin!!! All of these holy ones are patrons of holy families! The message was clear, the Holy Spirit is coming to strengthen and raise up holy families in these days for our Church! Our Lady, as Mother of the Church, is calling us to help her protect and strengthen the Church!

Here is a beautiful prayer, written by St. Pope Paul VI, to Mary Mother of the Church. We can pray it together and take to heart our call to help Our Lady save the Church:
PRAYER TO MARY MOTHER OF THE CHURCH
(Composed by Saint Pope Paul VI)
O Virgin Mary, Mother of the Church, to you we recommend the entire Church. You, who are the helper of bishops, protect and assist the bishops in their apostolic mission, and the many priests, religious, and lay people who collaborate with them in their arduous tasks. You who were given as Mother to the best- loved Disciple by your Divine Son at the moment of His saving death, remember the Christian people who entrust themselves to you.
Remember all your children; support their prayers addressed to God; make strong their faith; make firm their hope; increase their love. Remember those who are in tribulation, in need, in danger, above all those who are suffering persecution and who have been cast into prison for the Faith. For these, O Virgin, obtain fortitude and hasten the longed-for day of their just liberation.
Look with benign eyes on our separated brethren and deign to unite us, you who brought forth Christ as the bridge of union between God and mankind. O Temple of Light, without shadow and without blemish, intercede with your only Son, the Mediator of our reconciliation with the Father, so that He may have mercy on our short-comings and remove all dissension among us, granting to our souls the joy of loving.
To your Immaculate Heart, O Mary, we finally recommend the entire human race. Lead all to the knowledge of the one and true Savior, Jesus Christ; remove the scourges provoked by sin; give to the entire world peace in truth, in justice, in freedom and in love. Make it possible for the whole Church to raise to the God of mercies a majestic hymn of praise and of thanksgiving; a hymn of joy and exultation, because of the wonderful things the Lord has wrought through you, O clement, O loving, O sweet Virgin Mary. Amen.
Amen and Amen!!

In Jesus, Mary and Joseph!
Cathy Nolan
©Mary TV 2019
"Medjugorje is the spiritual center of the world."
Saint John Paul II
Be connected!
www.marytv.tv

LifeNews.com Pro-Life News ReportMonday, June 10, 2019
Having problems reading this email? To read the news, visit LifeNews.com.
Top Stories
• Joe Biden Will Force Americans to Fund Abortions Up to Birth
• Texas Gov. Greg Abbott Signs Pro-Life Bill Banning Planned Parenthood Funding
• Heads of Twitter and Yelp Join 180 CEOs Signing Letter Supporting Abortion
• AMA Votes to Retain Longstanding Opposition to Assisted Suicide
More Pro-Life News
• Elizabeth Warren Says Americans Should be Forced to Fund Abortions for Poor Women
• Abortionist: Caring for Disabled Babies Who Survive Abortions is a "Waste of Resources"
• Adults Heckle 13-Year-Old as She Tells City Council "Abortion is Murder." But She Keeps Going
• Poll: Majority of Americans Would Vote for Pro-Life Candidates Who'd Ban Abortions
• Scroll Down for Several More Pro-Life News Stories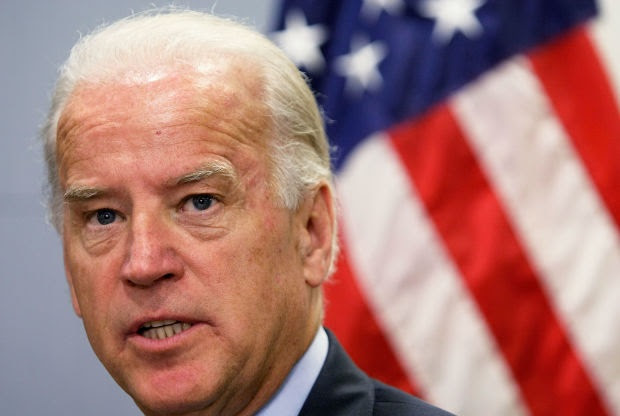 It didn't take long for Democrat presidential candidate Joe Biden to flip flop once again.
Texas Governor Greg Abbott has signed a pro-life bill that would ban local governments from funding the Planned Parenthood abortion business, which kills over 330,000 unborn babies in abortions every year.
More than 180 business owners, including Twitter CEO Jack Dorsey, signed a letter protesting restrictive abortion legislation and published a full-page ad in The New York Times.

Despite a concerted effort by euthanasia advocates, the American Medical Association has voted to retain its long-standing opposition to assisted suicide.
Elizabeth Warren believes it is time for all Americans to start paying for poor women to abort their unborn babies.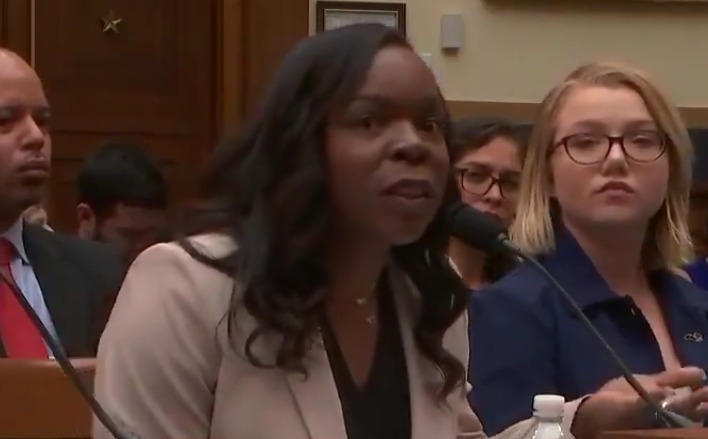 A waste of resources. A drain on society. Defective. Human weeds.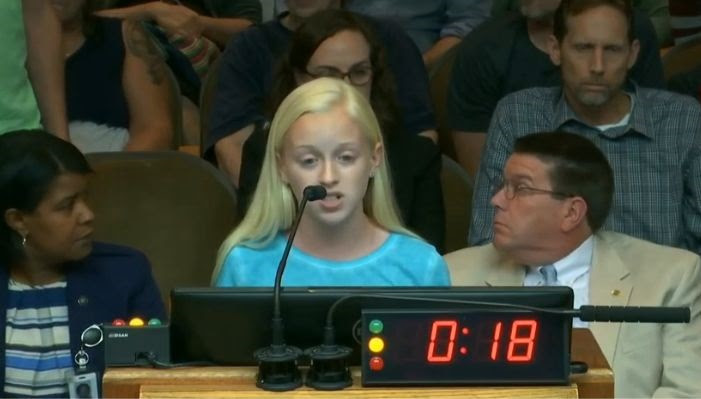 A brave 13-year-old girl recently stood in front of a North Carolina city council to speak out for the unborn babies who are being killed in abortions.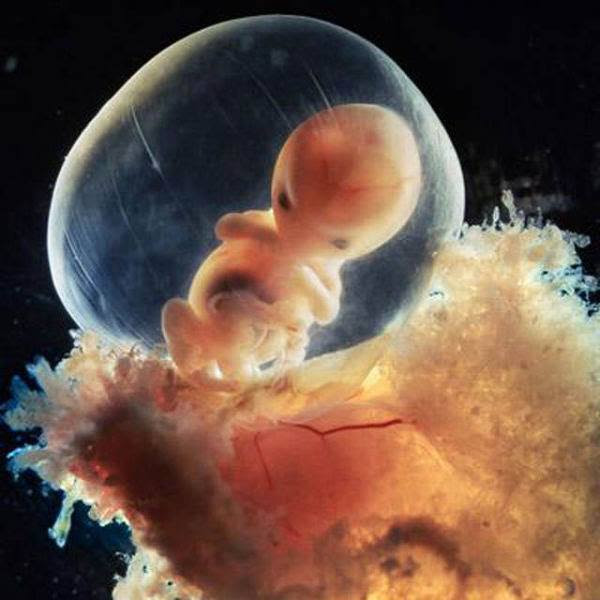 51% would vote for the candidate who opposed abortion once a heartbeat has been detected.

MORE PRO-LIFE NEWS FROM TODAY
Looking for an inspiring and motivating speaker for your pro-life event
? Don't have much to spend on a high-priced speaker costing several thousand dollars? Contact
news@lifenews.com
about having LifeNews Editor Steven Ertelt speak at your event.
Organizers of "Gay Pride" events have successfully conditioned the media and the public totalk about these paradesas if they were simply celebrations of "equality." However, even some peoplewho are fully on board with the LGBT agendahave pointed out the obvious: these parades areoftenless about celebrating equality than they are about celebrating promiscuous sex – the more debauched the better.
A few years ago an openly homosexual columnist in a major Canadian newspaper defended the
much-derided declaration by Toronto's former mayor that the world-famous Toronto Pride parade is just an event where "middle-aged men with pot bellies" run down the street "buck naked." "I'd say that was just an accurate description of what goes on," admitted Josh Dehaas. "Disturbingly, more and more parents are bringing young children to watch the parade, exposing them to provocative displays of sexuality that no child should witness. If a politician believes in family values, why would he or she want to be associated with such debauchery?"
Truth be told, I still have a hard time...
Sincerely yours in Christ,
President, Human Life International
We pray for the freedom to live out our faith through respect for human life.
Our Father, 3 Hail Marys, Glory Be
In recent years, religious freedom has been increasingly threatened, endangering our ability to live out our Faith in ways such as protecting and defending human life. Health care legislation has repeatedly tried to mandate abortion and contraceptive coverage in insurance plans and force Catholic hospitals to provide abortion. Health care professionals have been the victims of discrimination for refusing to participate in or refer for abortion. Most disturbing, nurses have reported being forced to participate in abortion procedures, directly violating their deeply held religious beliefs. As Catholics, we know that every human life is created in the image and likeness of God. Let us pray for the protection of religious freedom in our nation, that we may continue our pro-life efforts in accord with the Gospel of Life.
Acts of Reparation
(Choose one.)



Join in prayer and sacrifice with other Catholics during Religious Freedom Week,

June 22 - June 29

.

Consider making a small sacrifice each day for the intention of preserving religious freedom






Offer some other sacrifice, prayer, or act of penance that you feel called to do for this month's intention.



Health care professionals should never be forced to violate their deeply held religious beliefs. Learn how the Conscience Protection Act, if enacted in law, would protect the religious freedom of doctors and nurses in two brief
videos
.
The Second Vatican Council declared that religious liberty is a human right for all people. See the multiple
papal encyclicals
that teach why this first freedom must be protected under law.
USCCB

|

3211 Fourth Street NE

,

Washington, DC 20017-1194