Hope AFTER an abortion is only available at the abortion facility...
...if YOU are there. There is no follow-up to an abortion appointment.
You are the first sign of hope and mercy for that woman as she leaves. While the abortion industry likes to accuse us of "shaming" women who get abortions, the women tell a different story.
"When I came, no one was here," said a woman who had her abortion in Sacramento, California the week before the campaign began. "I wish someone had been there that day."
Nikki in Pittsburgh asked her vigil participants to leave flowers on the sidewalk. When she went out to pray, she found a bouquet with a note reading, "For my Joseph, waiting for me in Heaven. Love, Your Mother."
A post-abortive mother visiting a vigil site to share the regret of lost motherhood is a common occurrence each 40 Days for Life campaign.
The mothers and fathers who share their abortion stories with volunteers remind us that we aren't out just to save babies. Our presence also serves as the first sign of hope AFTER the abortion.
San Jose, Costa Rica
With tears in his eyes, a passerby shared his abortion story.
"20 years ago, I had an affair. She got pregnant, and I paid for an abortion. After so many years, it still hurts."
The man added that seeing the 40 Days for Life vigil brings him hope. "I thank you because, with your prayers, God will have mercy on us. PLEASE do not tire of praying!"
Washington, New Jersey
"We had a woman stop by who saw us as she was passing by," said Jen in New Jersey. "She told me she had an abortion a long time ago and she wanted to do anything she could to help us. She encouraged us in this work and said how important it is."
Jen hugged the woman, amazed at her courage in sharing her story. "She teared up and said she didn't realize what she was doing when she did it."
Clearwater, Florida
"Today we had a woman pull up to us and commend us for being here!" said Jane in Clearwater. "She said she had been here for an abortion many years ago and she wished that we were there then!"
As the woman became emotional, Jane prayed with her and gave her a brochure on resources for post-abortion healing.
Let all bitterness, and wrath, and anger, and clamor, and evil speaking, be put away from you, with all malice. And be kind one to another, tenderhearted, forgiving one another, even as God for Christ's sake has forgiven you.
— Ephesians 4:31-32
Dearest God, You tell us in Proverbs that the foolish and the wicked lack wisdom and understanding. I pray you will trouble the souls of those in the abortion industry so that they hunger for truth and cry out for freedom.
See today's full devotional
Shawn Carney
President/CEO, 40 Days for Life
40 Days for Life 4112 E 29th St. Bryan, Texas 77802 United States (888) LIFE-316
Prayer at the Risen Christ Statue - Oct. 7! Powerful!
October 9, 2018
St. Denis
Dear Family of Mary!

I
have been a little sick the past few days, and so I haven't been able
to keep up with the reflections. I am sorry. But there has been a gift
in it. I have had a little more time to pray!!
The Gospel today adds some light:
Jesus entered a village
where a woman whose name was Martha welcomed him.
She had a sister named Mary
who sat beside the Lord at his feet listening to him speak.
Martha, burdened with much serving, came to him and said,
"Lord, do you not care
that my sister has left me by myself to do the serving?
Tell her to help me."
The Lord said to her in reply,
"Martha, Martha, you are anxious and worried about many things.
There is need of only one thing.
Mary has chosen the better part
and it will not be taken from her."
The
better part! Time with Jesus in prayer is always the better part. I
see people all over Medjugorje enjoying the better part. Prayer.
Prayer. Prayer...
Know that I will be praying for all of you as we enjoy our last few days in Medjugorje.
In Jesus, Mary and Joseph!
Cathy Nolan
(c)Mary TV 2018

PS.
We made an attempt to climb Apparition Hill with Franjo on Friday, and
only got to Second Station due to rain. But it was worth it! Here he
explains the power of the Visitation. Indeed, Medjugorje is a new
Visitation for all of us. "How is it that the mother of my Lord should
come to me?"
"Medjugorje is the spiritual center of the world."
Saint John Paul II
Be connected!
www.marytv.tv
Journalist Rod Dreher recently recounted a disturbing story on his blog. A Catholic friend of his – respectable, upper middle-class, devout, normal in every sense of the word – confided to him in a phone call recently that his wife has been undergoing regular exorcisms.
The friend – who Dreher calls "Nathan" – explains that it all began normally enough, when his wife fell into a state of depression, a condition that she had suffered from as a teenager. This time, however, there were other, far stranger symptoms, beginning with a strong aversion to religious items. It escalated from there. Now, writes Dreher, "The wife goes through periods in which she hears foul blasphemies, and feels compelled to commit suicide. In the exorcism sessions, Nathan says the demons, under compulsion from the exorcist, speak of these things — in particular, how they intend to destroy Nathan's wife, and her family life."
Dreher insists that his friend is the furthest thing from a pseudo-mystical nut...
Sincerely yours in Christ,
President, Human Life International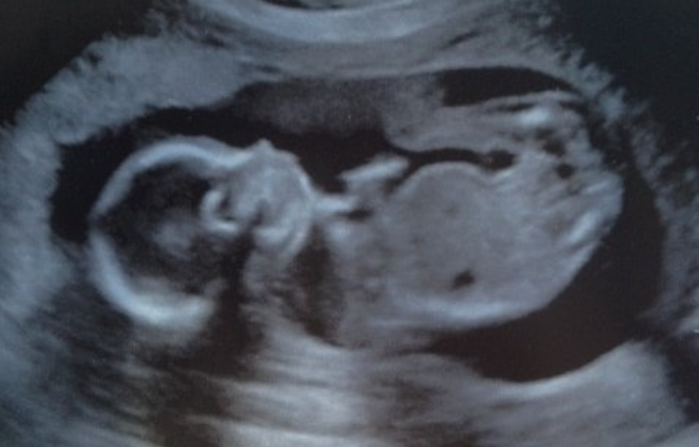 LifeNews.com Pro-Life News ReportMonday, October 8, 2018
Having problems reading this email? To read the news, visit LifeNews.com.
Top Stories
• Liberal Teacher Tweets: "So Who's Gonna Take One For the Team and Kill Kavanaugh?"
• Abortion Activist Admits There Were Paid Anti-Kavanaugh Protesters
• Ben Shapiro Destroys the Pro-Abortion Argument With a Simple Ultrasound Photo
• Susan Collins Slams Planned Parenthood: Saying Women Will Die Because of Justice Kavanaugh "is Outrageous"
More Pro-Life News
• Pro-Life Senator Cory Gardner's Wife Receives Graphic Video Of Beheading for Supporting Kavanaugh
• Liberals Call White Women "Gender Traitors" for Supporting Justice Kavanaugh
• President Donald Trump: Talk of Impeaching Justice Kavanaugh "is an Insult to the American Public"
• Gosnell Movie Profiles Abortionist Who Killed Babies and Kept Their Bodies as Trophies in His Basement
• Scroll Down for Several More Pro-Life News Stories

FALL FUNDRAISING CAMPAIGN: Please help LifeNews with a donation to continue our pro-life news. We're 28.3% of the way to our $50,000 goal!

Our local staff providing relief to the victims right after the earthquake.
A 5.9 magnitude earthquake struck Haiti Saturday night. The epicenter was located close to the city of Port-de-Paix but the earthquake was felt across the country.

On Saturday night, right after the earthquake struck, our local staff was providing relief to the victims, as local health facilities were completely overwhelmed. On Sunday, our Haiti Country Director, Dr. Dianne Jean-Francois, traveled to the affected area and conducted an assessment of the situation. She told us:
"14 people have been killed and around 200 injured. Most of the victims need emergency surgeries. We need antibiotics, anti-inflammatory medicines, and orthopedic supplies to conduct emergency surgeries. The infrastructure is damaged and electricity is a challenge - we need generators."
With gratitude,

President and CEO
CMMB/Healthier Lives Worldwide
Healthier Lives Worldwide
Our mailing address is:
CMMB
100 Wall Street, 9th Floor
New York

,

NY

10005

With more than 50 million lives lost to abortion every year, what difference can one hour of prayer possibly make?
For a baby whose life hangs in the balance, it can mean EVERYTHING. Since September 26, we know of 101 lives saved from abortion through YOUR prayers, fasting, community outreach, and peaceful vigil.
Walnut Creek, California
"We didn't do it...because you were here," said the driver of a car occupied by a couple who had gone to Planned Parenthood for an abortion. The expectant mother then jumped out of the car, smiling and giggling, and hugged one of the vigil participants.
That vigil participant gave her a baby gift, and when the baby's father shared his financial anxiety, volunteers provided information on pregnancy help centers and housing resources.
Milwaukee, Wisconsin
Sometimes a picture says it all. Dan in Milwaukee reports four babies saved from abortion in one day!
Minatitlan, México
Prayer warriors in Minatitlan sprung into action when they met a young woman named Joselyn, who was planning to have an abortion.
Working with the local pregnancy help center, they made sure Joselyn was able to see an ultrasound. But it was only after Joselyn joined the local campaign team and prayed at the vigil site that she chose life for her baby.
Savannah, Georgia
Even if an abortion-bound woman doesn't stop to talk with vigil participants, their public witness still gives her something to consider in those precious minutes before the abortion is performed.
In Savannah, one woman refused to talk with 40 Days for Life sidewalk counselors...but 30 minutes later, she came out and went to the pregnancy help center. Another woman spent TWO HOURS inside the abortion facility before she came out to get help from vigil participants. Both mothers chose life!
A father of the fatherless, a defender of widows, is God in His holy habitation.
—Psalm 68:5
Heavenly Father, we thank you for caring about each of us so deeply. Help us to see and know you as our Father in heaven each and every day of our lives. Your loving hand also rests on every child today carried in its mother's womb. May they be born into this world and come to know fully and personally your endless love.
See today's full devotional
Still haven't been to the 40 Days for Life vigil? If not ... why not this week? Find the location nearest you and get involved!
For life,
Shawn Carney
President/CEO, 40 Days for Life
40 Days for Life 4112 E 29th St. Bryan, Texas 77802 United States (888) LIFE-316
In reality, Leana Wen--just like Cecile Richards and other abortion industry executives--is completely disconnected from the ordinary people who live and work in the communities where Planned Parenthood kills babies.
Those ordinary people are responsible for the local momentum and grassroots energy saving lives and closing abortion centers across the United States.
Flint, Michigan
A Planned Parenthood client in Flint told a 40 Days for Life prayer warrior that she changed her mind about getting an abortion before adding, "I'm still considering it...but by the grace of God, I won't go through with it."
The volunteer encouraged her to visit a local pregnancy center to get an ultrasound. The woman smiled, tearfully, before driving away.
Pray for this mother to remain resolute in her decision to give her child the gift of life!
Chicago, Illinois
When Susan, the leader of the Boulder, Colorado campaign, visited her son's family in Chicago, she decided to drop by the 40 Days for Life vigil. She was delighted to find more than 10 people praying in three different languages: English, Polish and Spanish!
"I thought of the story of the Tower of Babel," Susan said. "Because of man's desire to be God, they became divided by languages. Here I saw people in prayer, divided in languages, but joined by the desire to end [abortion]."
Dallas, Texas
Susan in Dallas reported an afternoon when multiple people driving by the vigil gave prayer warriors a "thumbs up" and called out "good job!" A worker from a nearby lab also walked over to thank volunteers for their presence.
The most emotional encounter involved a woman who told volunteers she hates to even go to the doctor's office because it's next door to Planned Parenthood.
"I miscarried two babies. I can't believe..." she said before trailing off, unable to finish her sentence. Before departing, she promised to pray.
My power is made perfect in weakness.
—2 Corinthians 12:9
Lord, during these forty days, we ask that with each day of this sacred vigil, everything in us that separates us from your perfect will would be pruned from our hearts and souls. In this blessed freedom may we experience a powerful anointing of your Holy Spirit.
See today's full devotional
Shawn Carney
President/CEO, 40 Days for Life
40 Days for Life 4112 E 29th St. Bryan, Texas 77802 United States (888) LIFE-316
Planned Parenthood in Columbia, Missouri is not doing abortions for a very basic reason: it can't get a doctor to do them.
This has been a problem for years for this facility, and the Holy Spirit and Kathy Forck are to blame. I write about Kathy's sacrifice and the drama she has overcome in the new book, The Beginning of the End of Abortion.
The tremendous prayer presence in front of Planned Parenthood leads travelling abortion providers to work elsewhere. In fact, nine abortion doctors have left, and one abortion doctor lasted just a day!
Planned Parenthood recently failed a health inspection. The suction abortion machine and tubing was marred with mold, rust, and "a reddish colored fluid" that investigators believed to be bodily fluid.
Whether the facility is providing abortions or not, volunteers continue to pray that its latest closure is final--just as they have for the last decade.
Colombia
From Columbia, Missouri, we go to Bogota, Colombia, where a young mom was being pressured by her mother to have an abortion. That is, until 40 Days for Life volunteers came to her aid and even gave her a job.
"She was very happy for this 40-day campaign," said the local leadership team. "And she reaffirmed her YES to life today!"
This saved baby is one of three that the Bogota team has confirmed.
Volunteers have also confirmed a saved baby in the Colombian cities of Tunja and Bucaramanga.
Columbia, South Carolina
After all of the abortion clients for the day had arrived, one of the 40 Days for Life volunteers took a lunch break at a nearby fast food restaurant. To his surprise, he noticed one of the abortion facility escorts in line immediately in front of him.
The vigil participant introduced himself to the escort...and then paid for her lunch!
"Our campaign in Columbia makes a special effort to show our love not only for the babies, mothers, and families, but also for the workers and escorts," said Mark, the local leader. "Pray that the Lord will use this act of kindness to plant a seed of change in the heart of this abortion advocate!"
I beseech you to walk worthy of the calling with which you were called, with all lowliness, and gentleness, with longsuffering, bearing with one another in love.
— Ephesians 4:1b-2
Dear Heavenly Father, we are humbled that you have called us and appointed us to be ambassadors of Christ in a world that is not our home. We pray that your Holy Spirit will empower us to walk worthy of the calling. We pray that Your unconditional love will flow through us to those who desperately need Your saving grace.
See today's full devotional
Shawn Carney
President/CEO, 40 Days for Life
40 Days for Life 4112 E 29th St. Bryan, Texas 77802 United States (888) LIFE-316

Ivan's prayer group at the Blue Cross (Oct. 5, 2018)
Thanks to Steve D!!!
October 5, 2018
Dear Family of Mary!

Ivan shared his encounter with Our Lady, occurring at 10pm (October 5) at the Blue Cross in Medjugorje. Here is what he shared:

Our Lady spoke:
"My
children, also today in a special way I desire to call you in this
time of grace to complete surrender to my Son. Open yourselves to Him,
open your hearts that you may be able to receive grace. I intercede for
all of you before my Son. Dear children, pray, pray, pray. And open
yourselves in prayer. Thank you also today for having responded to my
call."
Our Lady came to us also today very joyful and happy. As always she greeted all of us with her motherly greeting, "Praised be Jesus, my dear children." For a while she prayed over all of us here with her arms extended. She blessed all of us with her motherly blessing.
She
blessed everything that you brought to be blessed. And after that she
prayed for peace - for peace in the family. And then after that she
left in the illuminated sign of the Cross with the words "Go in peace, my dear children."
In Jesus, Mary and Joseph!
Cathy Nolan
(c)Mary TV 2018


"Medjugorje is the spiritual center of the world."
Saint John Paul II
Be connected!
www.marytv.tv

LifeNews.com Pro-Life News ReportFriday, October 5, 2018
Having problems reading this email? To read the news, visit LifeNews.com.
Top Stories
• Brett Kavanaugh Has Votes For Confirmation After Susan Collins and Joe Manchin Announce Support
• Pro-Abortion Senator Lisa Murkowski Votes Against Advancing Kavanaugh's Nomination
• Joe Manchin Waited Until Other Swing Senators Voted Before Supporting Brett Kavanaugh
• Republican Senators Face Death Threats and Threats of Violence for Supporting Brett Kavanaugh
More Pro-Life News
• Diane Feinstein May Face Ethics Probe Over 11th-Hour Leak of Letter Smearing Kavanaugh
• Paid Protesters Harassing Pro-Kavanaugh Senators Led by Soros-Funded Abortion Activist
• Brett Kavanaugh Defends Himself in Emotional Op-Ed: "I Will be Dedicated to the Constitution"
• Before He Assaulted a Pro-Lifer and Before I Became Pregnant By Rape, Jordan Hunt Was My Friend
• Scroll Down for Several More Pro-Life News Stories

FALL FUNDRAISING CAMPAIGN: Please help LifeNews with a donation to continue our pro-life news. We're 15.9% of the way to our $50,000 goal!