(c)Mary TV / Anthony Zubac 2019
July 10, 2019
Dear Family of Mary!
"Dear children, according to the will of the merciful Father, I have given you, and will still give you, evident signs of my motherly presence. My children, this is a motherly desire for the healing of souls. This is a desire that every child of mine may have true faith, to live to see wondrous experiences, drinking from the spring of the words of my Son-the words of life..." (July 2, 2019)
When Our Lady first appeared in Medjugorje, it was the abundance of signs that were given to the children and to those who came to Medjugorje to be near them, that testified to the presence of Our Lady. The most evident sign then, and still now, was the apparition each evening to the 6 visionaries.

Who is not moved by the immediate and obvious change of demeanor in the visionaries at the moment that Our Lady descends toward them? They can sense her approach, and as their eyes look heavenward, they smile lovingly and radiantly. Though we can see nothing, they certainly do see someone they love dearly!

This beautiful sign of God's love for us, the coming of His Mother into our midst, is a gift of the Merciful Father.

But it is not only the visionaries in Medjugorje who sense the presence of the Mother. Pilgrims from all parts of the world can feel her presence. They feel her love, her maternal care, her gentle warmth, the safety of the Mother present among us. It is part of the very atmosphere of Medjugorje, the awareness of the Mother!

But the evidence of her presence doesn't stop there. Each pilgrim gets a little touch from Our Lady, sometime during their visit to Medjugorje. Be it a Rosary that turns golden, or a rock that is shaped like a heart, or a rainbow, or the dancing sun, we all receive a little touch of Our Lady while on pilgrimage. She wants us to know that she is present. She wants us to know that she is with us to pray for the healing of our souls. She desires that each of us have true faith! She wants us to drink from the spring of the words of her Son!

This is the evidence that finally changes us. When we come to know Our Lady's heart and we allow that heart to change us. She comes to free us from our brokenness, heal our inner wounds, give us a new understanding of the words of Jesus found in the Scripture, and show us the joy that is set before us! Eternal life!!

And so, we come to Medjugorje to encounter Our Mother in this most intimate and powerful way, through her presence! Simply her presence with us there.

Thank you, dearest Mother Mary, for coming to Medjugorje to encounter your children. Thank you for coming to bless us with your Motherly blessing! We need you so very much!

In Jesus, Mary and Joseph!
Cathy Nolan
©Mary TV 2019
"Medjugorje is the spiritual center of the world."
Saint John Paul II
Be connected!
www.marytv.tv

(c)Mary TV / Anthony Zubac 2019

July 9, 2019

Dear Family of Mary!
"Therefore, my children, apostles of my love, I am calling you to give an example of true faith, to bring light where there is darkness, to live my Son..." (July 2, 2019)
In my July 3, 2019 reflection, I shared a sense I received from Our Lady that I was supposed to set aside all my worries about my family and focus on Our Lady's work in these days. That this was a time of urgency and single-minded focus on Our Lady's mission. I must say I received some amazing responses to this idea of urgency.

(
Read more...
Collapse
)
Fr. Paul Marx, HLI founder called the "apostle of Life" by Pope JP II
I am often asked why I travel to the Philippines so often, my most recent trip being my thirteenth. The answer is provided by Father Paul Marx, OSB, who said, "If the Philippines falls to the Culture of Death, we have lost."
The Philippines, with a population of nearly 110 million, is one of the last bastions of Catholicism in the world, with eighty-three percent being Catholic. In 2021 it will celebrate 500 years of Catholicism. Ten million Filipinos live outside their homeland, influencing cultures and societies around the world. This is a rich and vibrant culture whose identity is synonymous with its Catholic faith; however, "new" influences and values are being introduced with a radically different message and agenda.
In 2012, the country's legislature passed the so-called Reproductive Health Bill (RH-Bill) after a lengthy 14-year battle. The law, which was heavily supported by wealthy Western-funded NGOs, mandates government-funded contraception and sex-education. Due to its highly controversial nature...
Sincerely yours in Christ,
President, Human Life International
Public School Teachers To Enforce 'Fundamental Right To Abortion'

The National Education Association (NEA) is the largest teachers' union in America.
After five decades of failing to teach our kids how to read, how to write, how to think or how to do basic math the NEA has decided to teach kids something different . . . how they have a fundamental right to abortion?!
Need proof? Here it is:
The NEA will honor the leadership of women, non-binary, and trans people, and other survivors who have come forward to publicly name their rapists and attackers in the growing, international, #MeToo movement.
Furthermore, the NEA will include an assertion of our defense of a person's right to control their own body, especially for women, youth, and sexually marginalized people. The NEA vigorously opposes all attacks on the right to choose and stands on the fundamental right to abortion under Roe v. Wade.
This is an outrageous assault on the God-given rights of conscience of every parent and student in America's public schools -- creating from whole cloth man-made "rights" to destroy another human person!
We have to fight this.
Make no mistake, the devil is working overtime. Maybe it is because he knows his time is short?
That's why I need your urgent life-saving gift of $500 or $250 right now, to help support American Life League's life saving work and bring this news to millions of concerned parents.
We have to respond, and I can't do that without your urgent support.
The NEA can't even teach our kids to read. . . but they can teach them that abortion is a "right"?!
Not on my watch. Parents need to know that their children are going to be indoctrinated with this filth -- and they need to know now.
Can you help with an urgently rushed gift this moment?
Yours in the LORD Who IS Life!


Judie Brown
President
American Life League
(c)Mary TV / Anthony Zubac 2019
July 6, 2019
Dear Family of Mary!

On July 5, 2019 Ivan met with his prayer group on Apparition Hill from 9:00 pm until 10:30 pm. Many people joined for prayer on the Hill that night. Here is Ivan's description of his encounter with Our Lady that evening:
Tonight Our Lady came to us very happy and joyful, and she greeted all of us with her motherly greeting: "Praised be Jesus, my dear children!"

After that for a longer time she prayed here over all of us with her arms extended. She blessed all of us with her motherly blessing. She blessed all that you have brought to be blessed.
Then Our Lady briefly turned to all of us with these words:
In this time I especially desire to call you to decide for God. Place God in your lives, in your families, in the first place. In these days that are passing in this world of materialism and everything that distances you from my Son, decide for me! Live my messages! I desire to continue to lead you, to lead you to my Son. In Him you will find true and real peace. Thank you, dear children, also today for having responded to my call.
After that, Our Lady continued to pray over all of us.
Then I recommended all of you, all your intentions.
After that, Our Lady left in the illuminated Sign of the Cross, with the greeting, "Go in peace, my dear children."

In Jesus, Mary and Joseph!
Cathy Nolan
Mary TV


"Medjugorje is the spiritual center of the world."
Saint John Paul II
Be connected!
www.marytv.tv

LifeNews.com Pro-Life News Report
Friday, July 5, 2019
Having problems reading this email? To read the news, visit LifeNews.com.
Top Stories
• National Pro-Life Group Endorses President Trump for Re-Election: He's "Dedicated to Advancing" Life
• Kamala Harris Applauds Activist Who Celebrates Killing Her Baby in Abortion: "I'm in Awe of You"
• Bernie Sanders' "Medicare for All" Will Pay for Both Abortions and Maternity Care Equally
• Appeals Court Blocks President Trump's Rule Defunding Planned Parenthood Abortion Biz
More Pro-Life News
• Joe Biden Vows To Reinstate Obamacare's Individual Mandate
• More Pro-Life Voters Than Ever Say They Will Not Vote for Pro-Abortion Candidates
• Police Officers Hold Funeral for Abandoned 20-Week-Old Unborn Baby
• Charges Dropped Against Woman Who Intentionally Started Fight That Killed Her Unborn Baby
• Scroll Down for Several More Pro-Life News Stories
A national pro-life organization has issued its endorsement for President Donald Trump's re-election bid, saying he has been dedicated to advancing pro-life principles as president.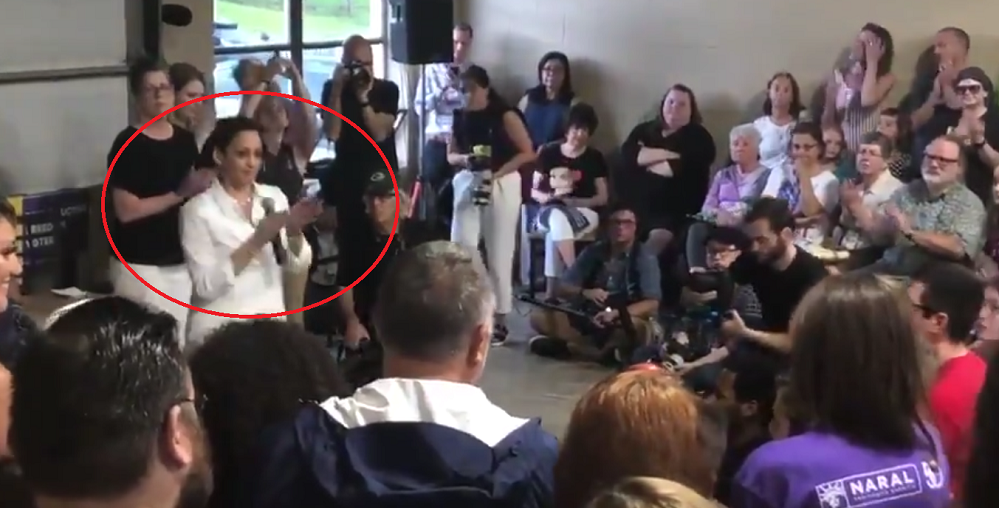 An Iowa woman who celebrated aborting her unborn baby received praise from Democratic presidential candidate Kamala Harris this week.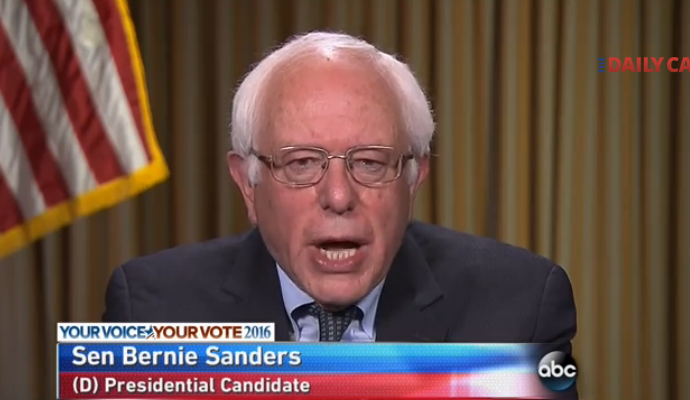 Sen. Bernie Sanders' new government-controlled health care plan apparently treats abortion and maternity care equally.
The full Ninth Circuit Court of Appeals blocked a new Trump administration rule Wednesday that defunds Planned Parenthood and other abortion businesses of federal Title X grants.

Democratic presidential frontrunner Joe Biden revealed on Friday that he would reinstate the individual mandate and penalize Americans who do not obtain health care coverage if he were to win the presidency.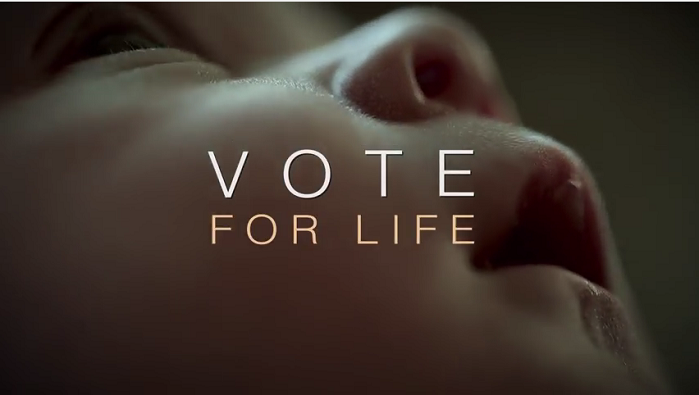 A very recent Gallup poll lends weight to the governor's declaration.
Police in New York City honored the short life of a baby girl Saturday after her body was discovered in Brooklyn earlier this year.
An Alabama woman accused of starting a fight that led to her unborn baby's death will not be prosecuted for manslaughter, local authorities said Wednesday.

MORE PRO-LIFE NEWS FROM TODAY
Do you ever feel that real life is just too surreal to be true? Racists are now the ones who believe that we're all created equal and that
#blacklivesmatter
in
and out of the womb.

LifeNews.com Pro-Life News ReportWednesday, July 3, 2019
Top Stories
• Miley Cyrus Video "Mother's Daughter" Promotes Abortion, Slams Virginity as a "Social Construct"
• Judge Blocks Ohio Heartbeat Law Banning Abortions on Babies With Beating Hearts
• Washington Post Says Pro-Life Laws Protecting Babies From Abortion is Like Supporting Lynching
• Pro-Abortion Joe Biden's Campaign in Free Fall, Falls to New Lows in Polls
More Pro-Life News
• Three Babies Saved From Abortions After Their Mothers Changed Their Minds
• Abortion is Racist: 61% of Babies Killed in Abortions in Georgia are African-American
• Pastor Says Democrats Worship an "Imaginary God:" Abortion
• Abortion Activist Who Falsely Accused Trump of Rape Thinks Men Should be Sent to "Retraining Camps"
• Scroll Down for Several More Pro-Life News Stories

Pop sweetheart Miley Cyrus' new video for her song "Mother's Daughter" is intended to be a new age anthem of female expression and freedom.
Ohio may not enforce its new law banning abortions after an unborn baby's heartbeat is detectable, a federal judge ruled Wednesday.
The Washington Post on Tuesday made it pretty clear: The paper isn't a big fan of conservative Alabama.

Former Vice President Joe Biden's poll numbers have plummeted to new lows following his widely panned performance in Thursday's debate.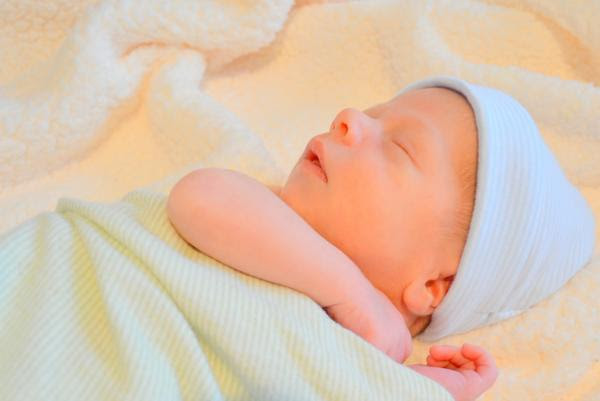 Despite efforts by abortion advocates and some medical groups to discredit abortion pill reversal, the number of unborn lives saved from the clutches of RU-486 continues to increase.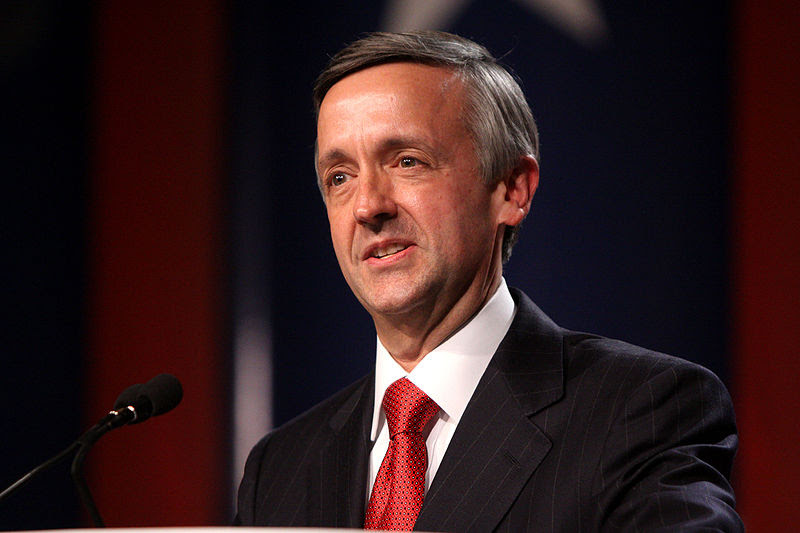 Baptist Pastor Robert Jeffress slammed Democratic Party leaders for worshiping the "imaginary god" of abortion Saturday during the Faith & Freedom Coalition conference.
The media that eagerly cry "sexism" openly advocates for its own brand of sexism.

MORE PRO-LIFE NEWS FROM TODAY